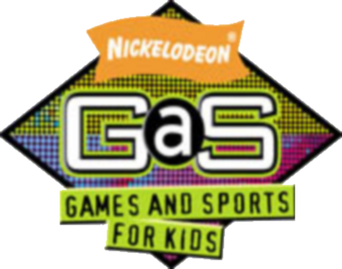 Nickelodeon Games and Sports for Kids (stylized and commonly known as Nickelodeon GaS/Nick GaS) is an online channel consisting of Nickelodeon-related Games and Sports content for children. The channel was originally a TV channel aired from 1999-2007 (2009 on Dish Network due to unknown bandwidth problems) and was relaunched on February 18th, 2015. The channel airs Nickelodeon game shows such as Double Dare, Finders Keepers, Make the Grade, Get the Picture, and Figure it Out (1997 version) and can be seen here.
Programming aired on Nick GaS
Edit
Ad blocker interference detected!
Wikia is a free-to-use site that makes money from advertising. We have a modified experience for viewers using ad blockers

Wikia is not accessible if you've made further modifications. Remove the custom ad blocker rule(s) and the page will load as expected.