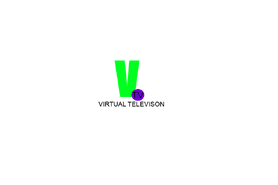 VTV (known as Virtual Television) was an American cable and satellite television channel owned by DPS Networks.It mostly airs reruns of DPS-produced series, & acquired programs. It was launched on August 3rd, 2009.After MOTV, Teen tv, Life launched HD services in 2010, VTV is the only DPS-branded network without an HD simulcast network. VTV's program's ceased at 6:00 AM ET on June 6, 2015 after DPS lawsuit by Harlo Media Networks.
DPS Networks first launched VTV on August 3, 2009. The first programs broadcasted on VTV were Dana's Home and Linner.
''List of programs broadcast by VTV''
Screen bugs
Edit
Ad blocker interference detected!
Wikia is a free-to-use site that makes money from advertising. We have a modified experience for viewers using ad blockers

Wikia is not accessible if you've made further modifications. Remove the custom ad blocker rule(s) and the page will load as expected.